This integrated U.S./Marvel History Timeline will be developed slowly over time. I've created a general framework of U.S. events to serve as the contextual background. I'll add events important to the comic book industry as I deal with them. Hopefully the two categories will integrate at some level. Please feel free to make suggestions.
1967
Marvel founder Martin Goodman revises the company's crippling distribution arrangement
t with Independent News, which limited Marvel to publishing ## titles a month. The new arrangement allows Marvel, which had been rapidly gaining market share over rival DC, to allow release as many titles as demand warranted.
1968
January
North Vietnamese communists launch the Tet Offensive, contradi
cting official U.S. claims that U.S.-South  Vietnamese forces were approaching victory in the Vietnam War.
February
In a stunning television editorial, CBS New Anchor Walter Cronkite, the "Most Trusted Man in America," states that the Vietnam War is "mired in stalemate." Opinion polls begin to 
shift against U.S. involvement in Southeast Asia.
Examining the causes of the string of urban riots throughout the 1960s, the Kerner Commission, declares the nation is,  "moving toward two societies, one black, one white–separate and unequal."
March
Approximately 15,000 Latino high school students in Los Angeles stage a mass walkout, demanding access to a better education.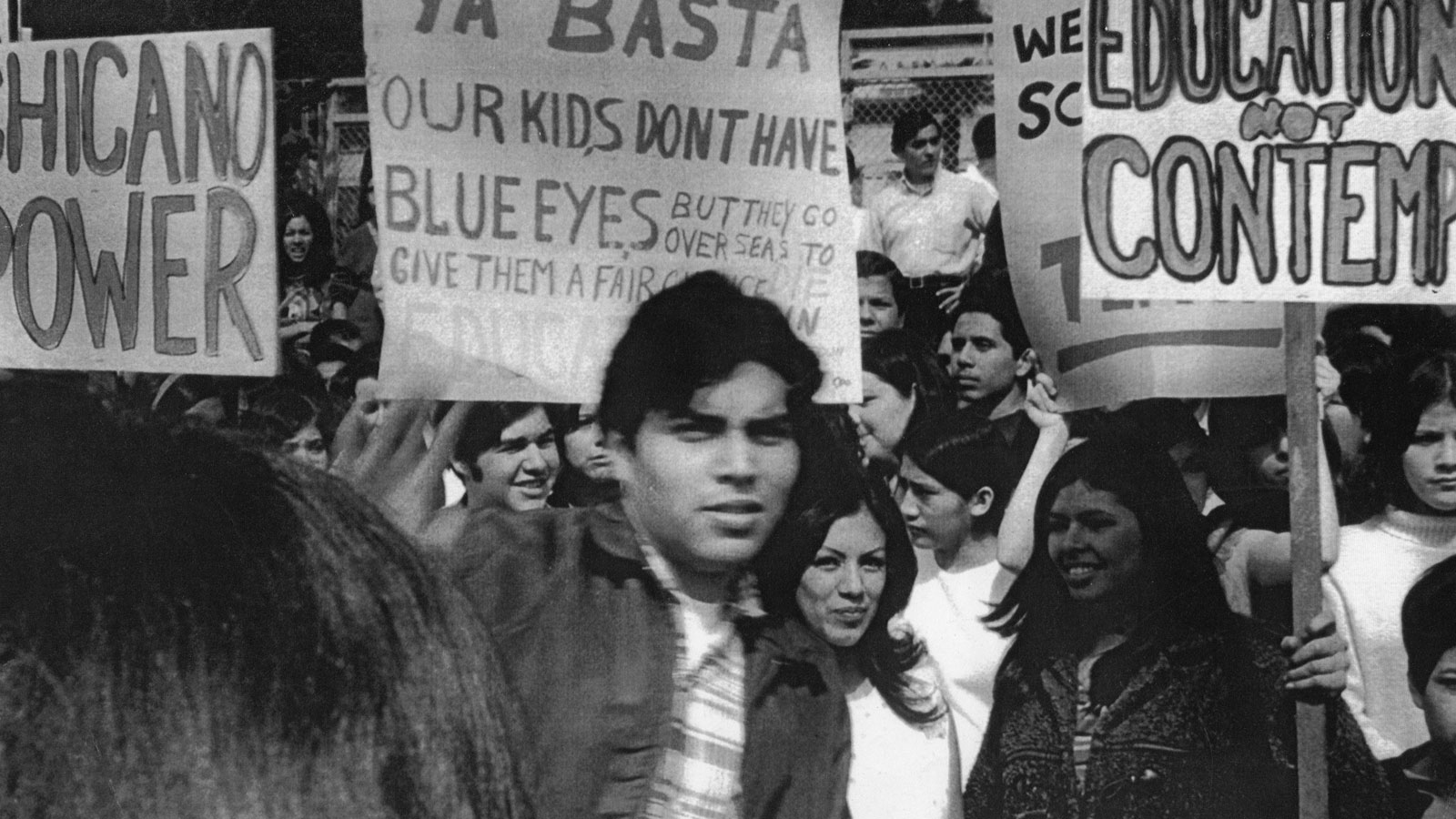 April
Martin Luther King Jr., is assassinated in Memphis, Tennessee, by white supremacist James Earl Ray.
In the wake of King's murder, riots in more than 100 cities nationwide leave 39 dead and more than 2,600 injured.
Calling for the university to end all military research, students occupy multiple buildings at Columbia University and briefly hold a dean hostage. Roughly 1,000 police respond, arresting 700 protesters. One hundred thirty two students, 4 faculty members, and 12 officers are injured.
Enabled by their new distribution arrangement, Marvel releases a spate of new magazines in April and May, including Captain America, Iron Man, Submariner, the Incredible Hulk, Silver Surfer, Captain Marvel, and Nick Fury: Agent of Shield. Some have argued that Marvel's expansion had a dilatory impact on the company, with creative talent spread too thin, less cohesion in the Marvel Universe, and an increasing inability of readers to purchase the range of Marvel titles each month. Stan Lee's imprint was less obvious as he increasingly delegated work to Assistant Editor Roy Thomas.
June
Robert F. Kennedy is assassinated in Los Angeles shortly after winning the Democratic California primary. Kennedy had based his campaign on racial reconciliation and an end to the war in Vietnam. His assassin is Sirhan Sirhan, a Jordanian citizen of Palestinian descent.
July
The Glenville Shootout, a confrontation between black militants and Cleveland police leaves 7 dead, including 3 police officers. Riots shatter the city for five days.
August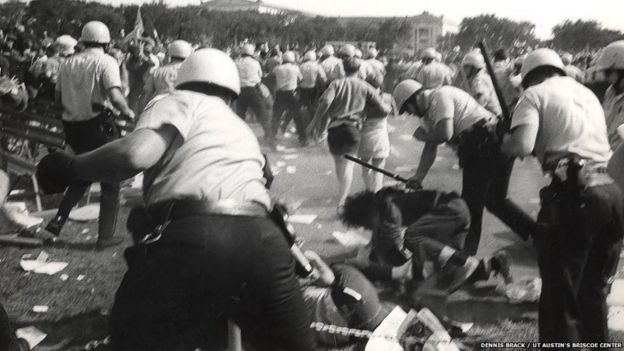 A "police riot" breaks out at the Democratic National Convention in Chicago when officers and Illinois National Guardsmen attack hundreds of protesters, reporters and bystanders on national television.
September
The question of Bucky's fate is definitively answered, at least until the 2005 appearance of the Winter Soldier, in Avengers #56: "Death Be Not Proud." Story by Stan Lee. Pencils by John Buscema. The way appears clear for a new partner for Cap.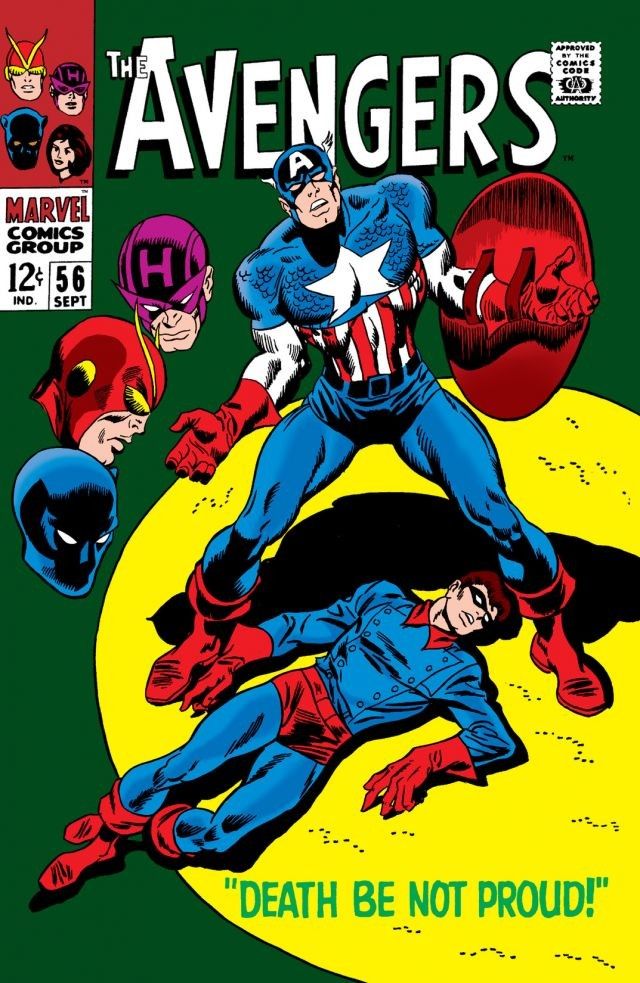 October
American athletes Tommie Smith and John Carlos raise gloved fists during a medal ceremony to protest the treatment of African-Americans at the summer Olympics in Mexico City. They are stripped of their medals the following day by the International Olympic Committee.
November
Richard M. Nixon wins the 1968 presidential election, relying on a "silent majority" of Americans who desire a return to "law and order" in national life.
December
Apollo 8 orbits the moon. On Christmas Eve, the astronauts read a passage from Genesis during a live television broadcast.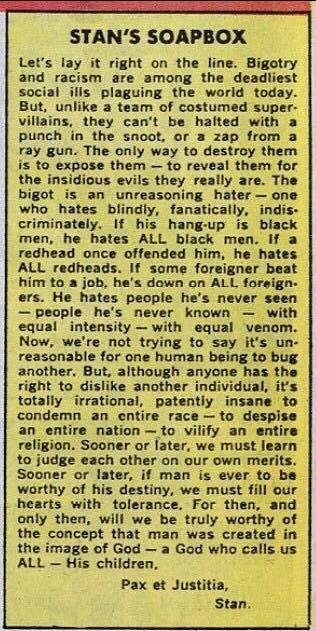 Marvel editor Stan Lee attacks racism in his December Soapbox column.
Marvel's monthly sales peak at over 9 million. From this point, sales across the industry would begin a long decline.
1969
January
Richard Nixon is sworn in as the 37th President of the United States.
The largest oil spill in U.S. History to date occurs off the coast of Santa Barbara, California, galvanizing the modern environmental movement.
February 
Speaking at Duke University, Stan Lee mentions that a new character, an African American superhero, will soon be appearing in the Marvel universe.
"No Longer Alone," by Stan Lee and Jim Steranko, establishes Rick Jones as the new Bucky in Captain America #110.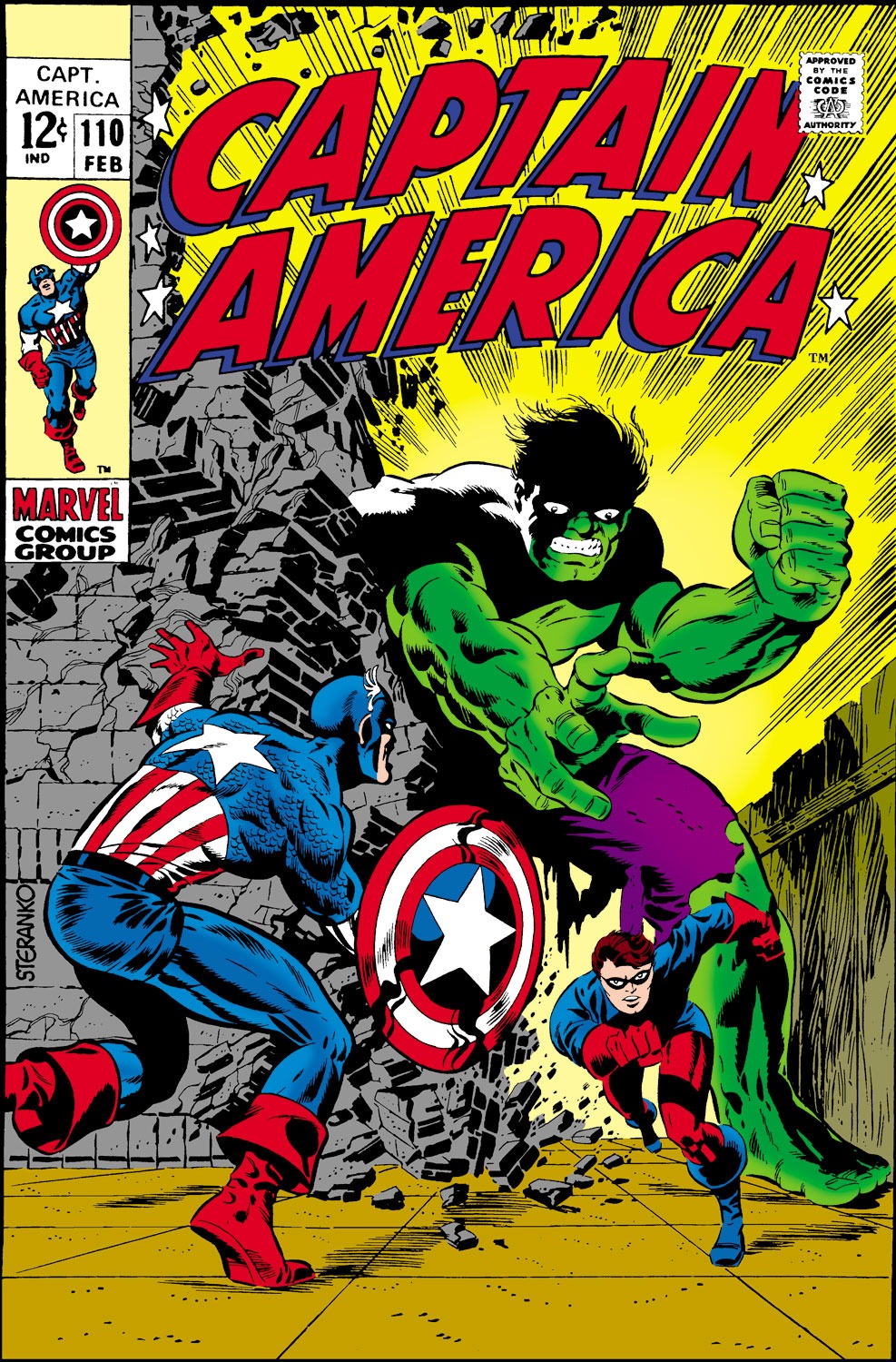 March 
The East Village Other publishes a scathing critique of Marvel, condemning its lack of black characters.
July
Apollo 11 successfully lands on the moon.
August
Approximately 400,000 individuals attend the Woodstock Festival in upstate New York.
September 
The Falcon, the first superhero of African American descent, appears in Captain America #117.